The Tradewing product grew a lot in 2021.
We introduced an array of amazing new features like Virtual Conferences, video on-demand, an invitation and onboarding experience, and @-mentions (to name only a few). We also completely redesigned existing experiences like the events page, the post creation experience, the member directory, and profile pages.
Finally, we capped off the year with the release of the Tradewing Community Sponsor Experience, a set of features that will provide associations and their sponsors with a new, modern toolkit for deepening connections with members.
Tradewing's resolution for 2022 is to help associations drive member engagement even more effectively than in 2021, and that starts with today's exciting announcement of 3 new features and 3 improvements to existing features.
Analytics for Association Admins
Our most requested Admin Site feature is here! With the new Analytics page, you can stay on top of community engagement with ease. You can also seamlessly identify potential community champions or groups that are in need of new content.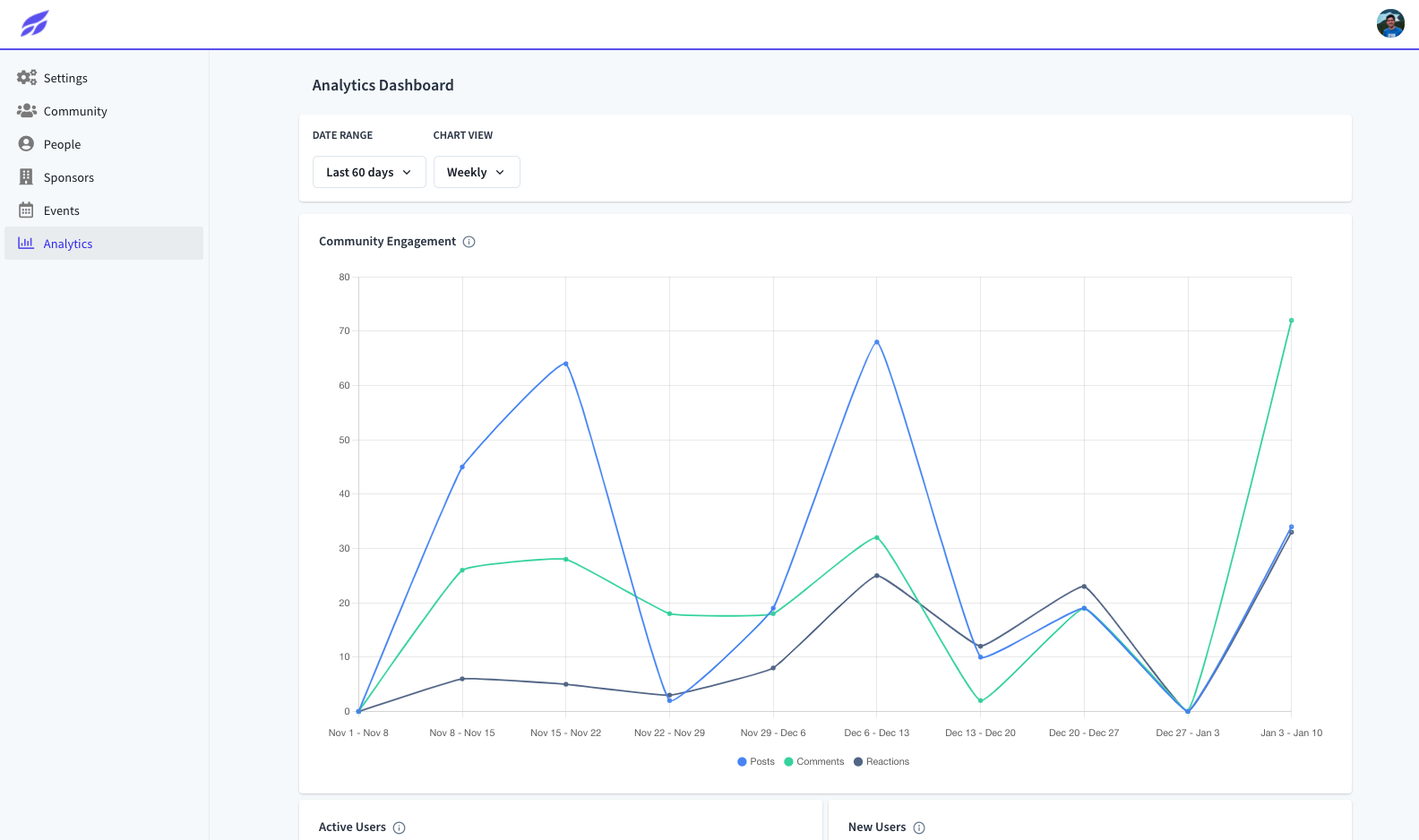 Tradewing's new and improved analytics experience
Notification Center
With today's release, when a user comes back to Tradewing they can quickly catch up on conversations they're a part of. No more scrolling through the feed to find an old post with an active conversation.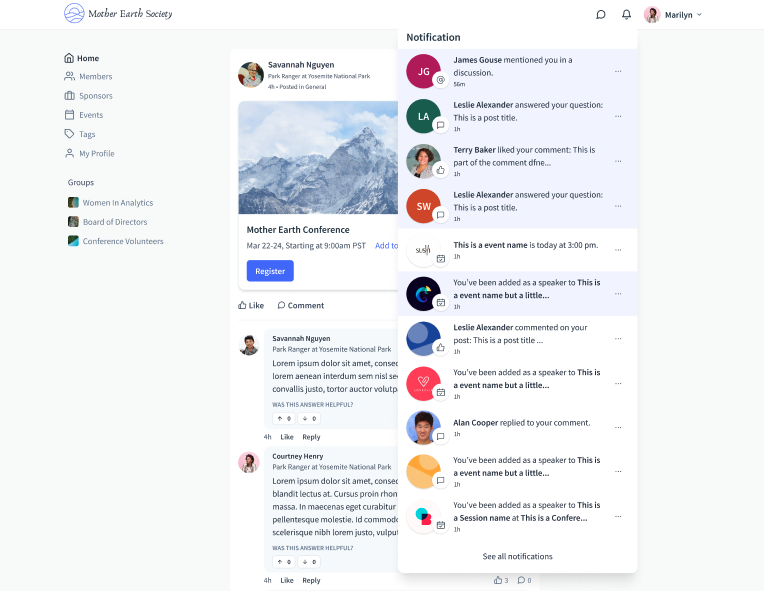 Now it's even easier for members to stay on top of what's new in their industry
Moderation Request Email for Admins
Previously, association admins needed to check the moderation page in the Admin Site regularly to find out if there were any posts to be approved or rejected. Now, admins will receive an email whenever a post is reported. No more worrying whether you're missing something.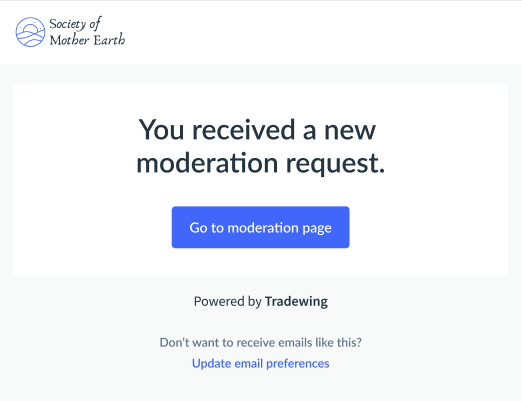 Enjoy a better admin experience in 2022
Dial-in Information in Calendar Invites
Adding a Tradewing virtual event to your Outlook or Google calendar is useful. The calendar event including dial-in information in case the attendee has spotty Wi-Fi is even more useful.
Dial-in information is now included with calendar invites
A Clearer Login Experience for SSO-Enabled Customers
If your community relies on members logging in through your AMS's portal, then this feature update is for you. Previously, we had received feedback that members sometimes got confused when trying to log in, accidentally trying to login to Tradewing instead of their AMS.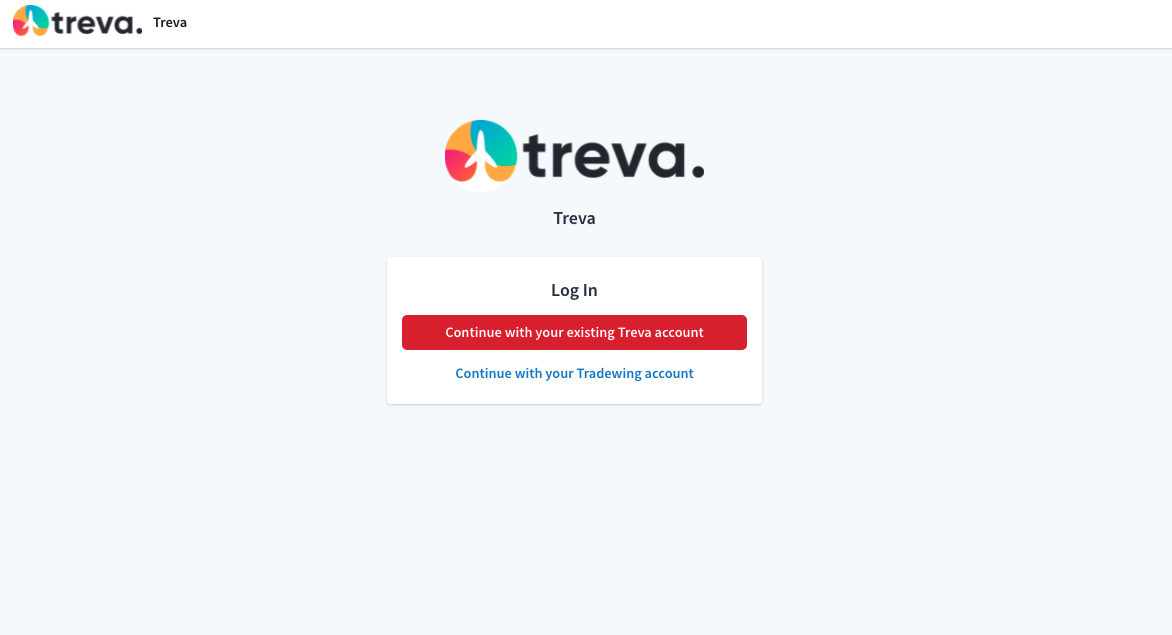 A streamlined SSO experience
Invite Email Improvements
We have listened to your feedback regarding community invitation emails. They are now completely focused on the message you, as the association, want to send to your members.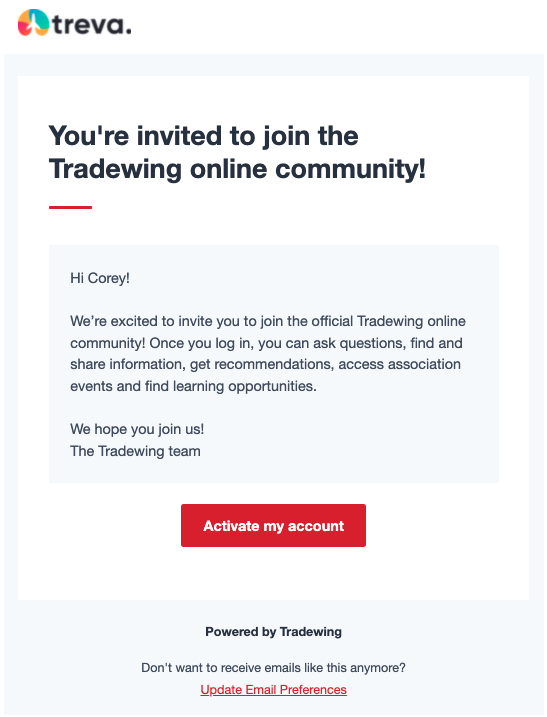 More control over how you bring members onboard