Over the last month we have been busy building commonly-requested features.
Thank you again for the feedback, and keep it coming.
Together we can create a community and virtual events experience that unlocks more value for associations and their members than ever before.
On to the exciting updates...
A Brand New Member Directory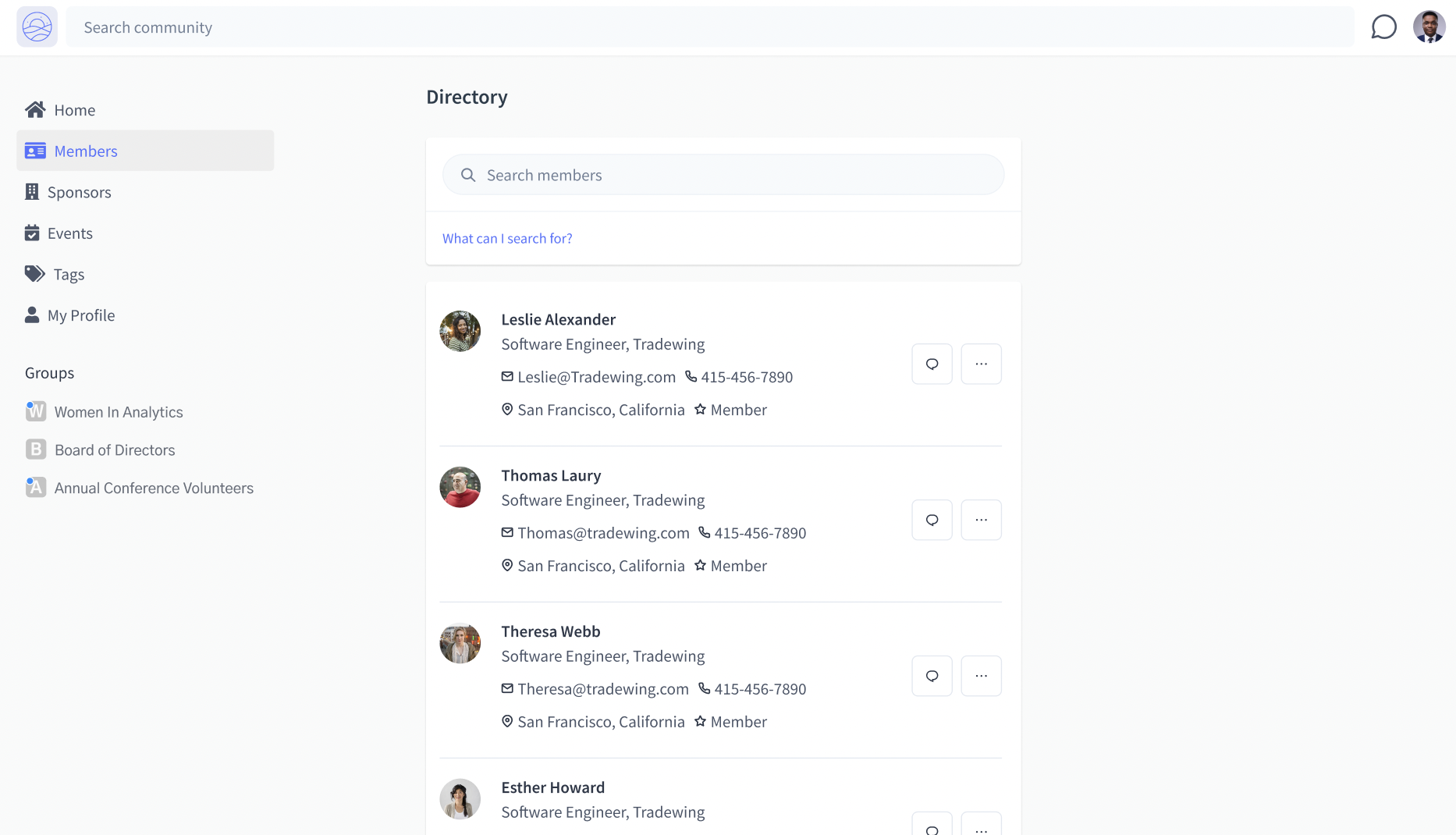 Searching your member directory now couldn't be any easier
Previously, you could only search for users by their name. Now, you can search with any combination of name, job title, company, geographic location, and more! Finding that person you met last month at the annual conference has never been easier.
The results are also much more information-rich than before. Users can see additional attributes based on the attribute visibility settings. These settings can be controlled at https://<yourAssociation>.tradewing.com/admin/settings/attributes.
Custom Profile Attributes
Is Tradewing missing a profile attribute that is important to you or to your members? Perhaps you want profile pages to feature information about certifications or a "Member since" date. All of this is possible by creating a custom profile attribute.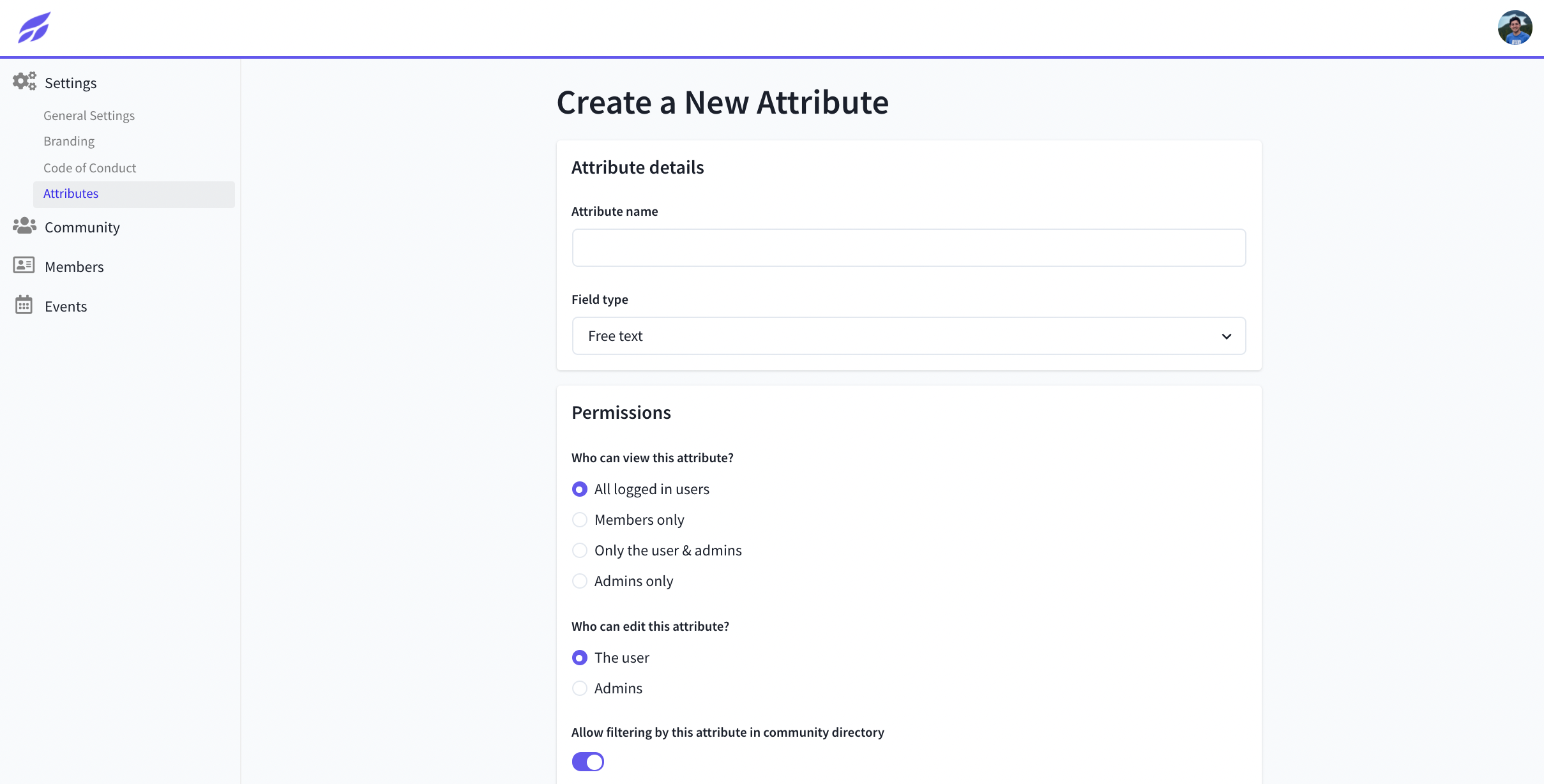 Make your member profiles more useful based on your unique industry needs
You can do this by navigating to the Attributes table in the admin site and selecting Create new attribute. We support both free text and dropdown attributes at this time. You can also control if the attribute is searchable in the member directory or not.
Redesigned Profile Pages
Make it easy for your members to express themselves and build their brand
With these new profile attributes comes a visual refresh for profiles. Users can seamlessly edit their profiles. If you have an integration in place and a specific attribute is controlled by your association management software (AMS), we won't allow a user to edit the attribute, but optionally we can configure a button that will link the user directly to your AMS for editing. If you'd like to set this up, reach out to your customer success manager or email support@tradewing.com.
Virtual Event Dial-In
We understand that sometimes an attendee won't have a good Internet connection. Or perhaps they're on a work device with strict firewalls. Or maybe they're just tired from a day of back-to-back video calls. For all those times and more, we now support the ability to dial into a Tradewing virtual event, both as a participant and as a listener.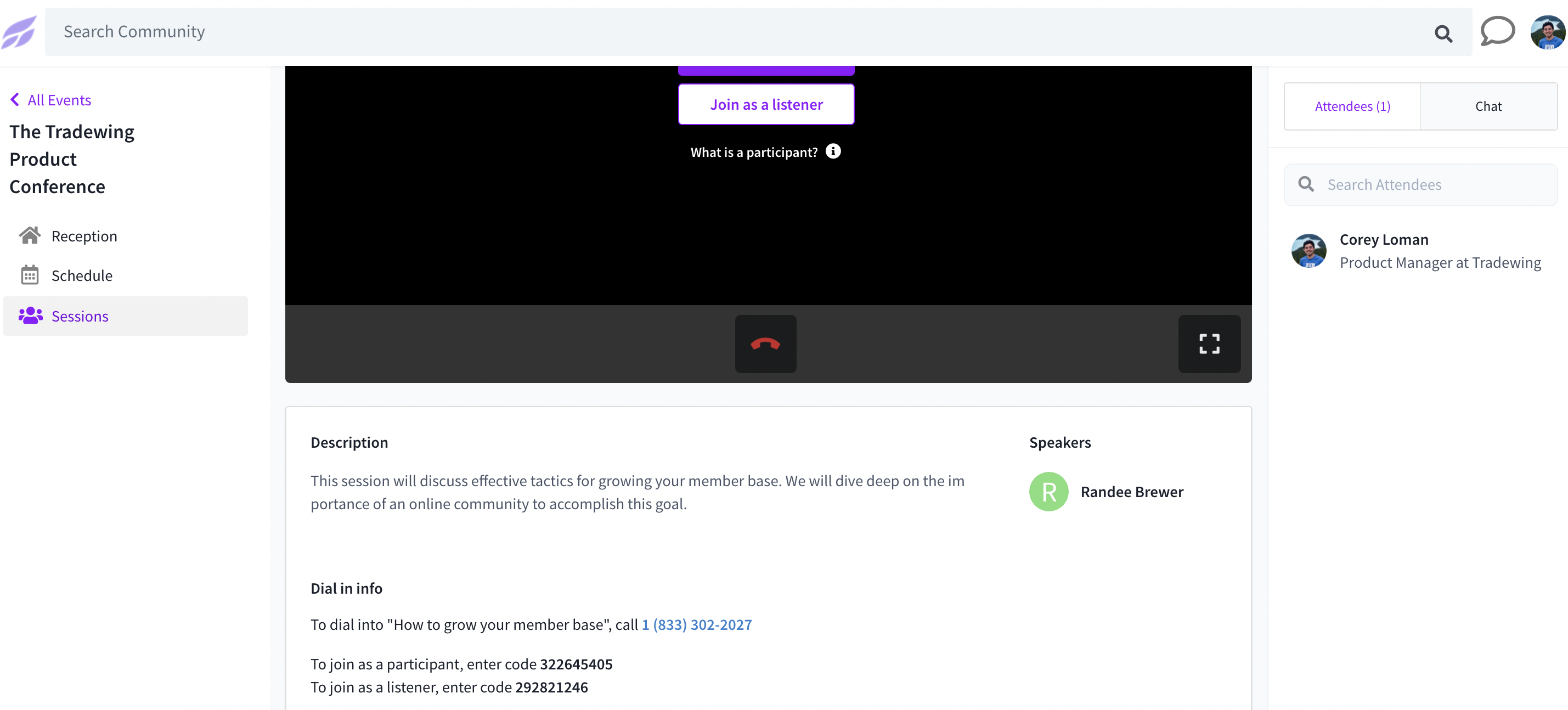 More choice in how you and your members join meetings
When you create a new simple event or conference session or booth on Tradewing, dial-in functionality will be enabled by default, but you can always disable it if you prefer.
Virtual Event Active Speaker Detection
You'll notice a new blue border around participants when they're speaking. Now you'll always know who is speaking during a call.
Faster Page Load Speeds
We understand that, for some users, our page load times have been a bit too long. We understand the importance of site speed, and, with the latest changes, we're seeing a 10x improvement in load time.
We hope you are as excited about all these new features as we are! As always, don't hesitate to reach out to your customer success manager or support@tradewing.com with feedback.